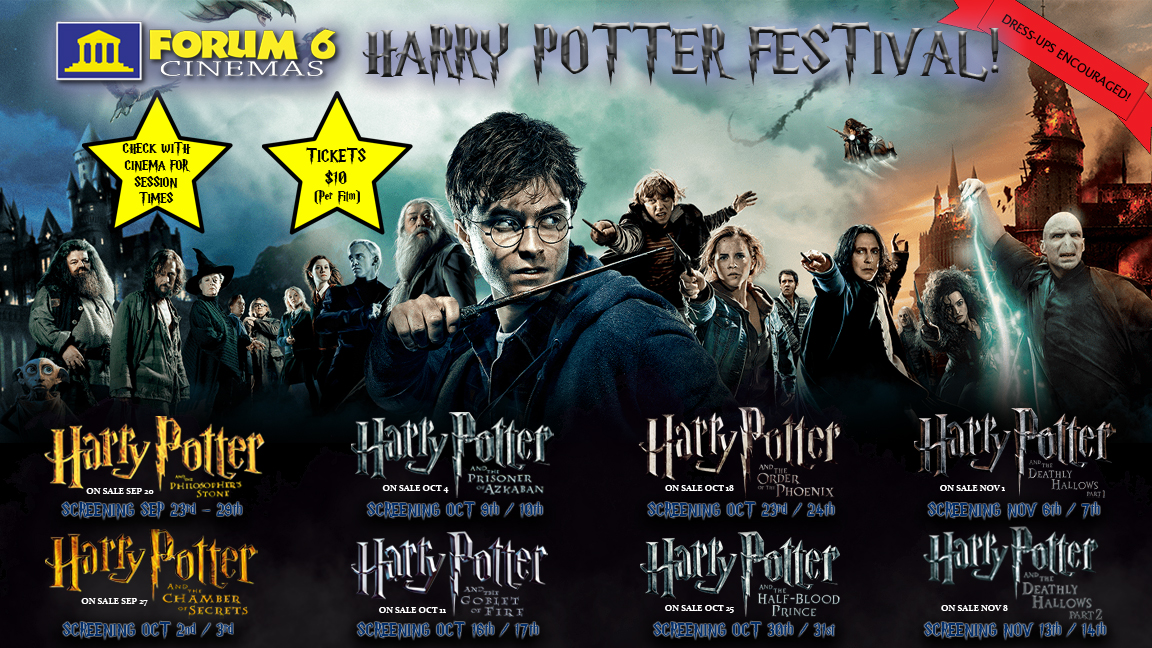 SCREENING IN OCTOBER AND NOVEMBER.
Re-live the Harry Potter magic on the big screen!
All tickets $10 - click on time below to book
30 October 2021

31 October 2021

6 November 2021

7 November 2021

13 November 2021

14 November 2021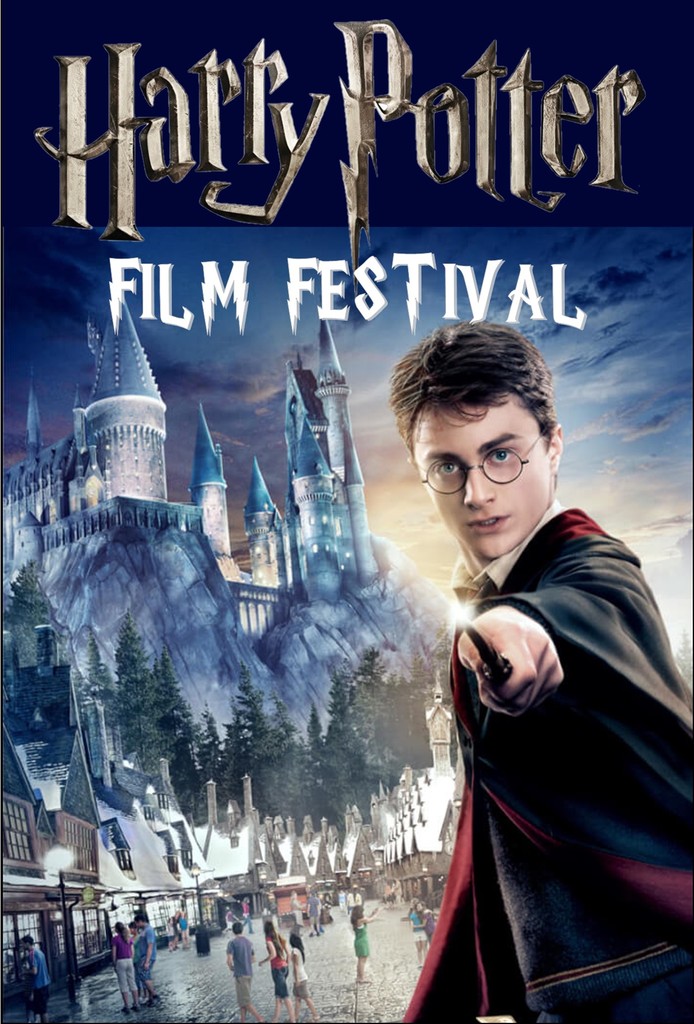 Starring:

Daniel Radcliffe, Rupert Grint, Emma Watson, Michael Gambon, Ralph Fiennes

The rebellion begins! Lord Voldemort has returned, but the Ministry of Magic is doing everything it can to keep the wizarding world from knowing the truth – including appointing Ministry official Dolores Umbridge as the new Defence Against the Dark Arts professor at Hogwarts. When Umbridge refuses to teach practical defensive magic, Ron and Hermione convince Harry to secretly train a select group of students for the wizarding war that lies ahead. A terrifying showdown between good and evil awaits in this enthralling film version of the fifth novel in J.K. Rowling's Harry Potter series. Prepare for battle!

Click time to order tickets

Starring:

Daniel Radcliffe, Rupert Grint, Emma Watson, Tom Felton, Michael Gambon

As Lord Voldemort tightens his grip on both the Muggle and wizarding worlds, Hogwarts is no longer a safe haven. Harry suspects perils may even lie within the castle, but Dumbledore is more intent upon preparing him for the final battle fast approaching. Together they work to find the key to unlock Voldemorts defenses and to this end, Dumbledore recruits his old friend and colleague Horace Slughorn, whom he believes holds crucial information. Even as the decisive showdown looms, romance blossoms for Harry, Ron, Hermione and their classmates. Love is in the air, but danger lies ahead and Hogwarts may never be the same again.

Starring:

Daniel Radcliffe, Rupert Grint, Emma Watson, Ralph Fiennes, Alan Rickman

Harry, Ron and Hermione walk away from their last year at Hogwarts to find and destroy the remaining Horcruxes, putting an end to Voldemort's bid for immortality. But with Harry's beloved Dumbledore dead and Voldemort's unscrupulous Death Eaters on the loose, the world is more dangerous than ever.

Starring:

Daniel Radcliffe, Rupert Grint, Emma Watson, Alan Rickman, Ralph Fiennes

Harry, Ron and Hermione continue their quest to vanquish the evil Voldemort once and for all. Just as things begin to look hopeless for the young wizards, Harry discovers a trio of magical objects that endow him with powers to rival Voldemort's formidable skills.