Pix'N'Prams sessions are held on the first and third Monday of each month* and give parents and guardians a chance to bring their children under 5 along for free!**
Tickets include morning tea after the session.
Sound levels are turned down slightly for these screenings.
*Excludes public and school holidays.
**Maximum of three (3) children per paying adult.
Movies are chosen by Forum 6 Cinemas. Please note session times can change without notice.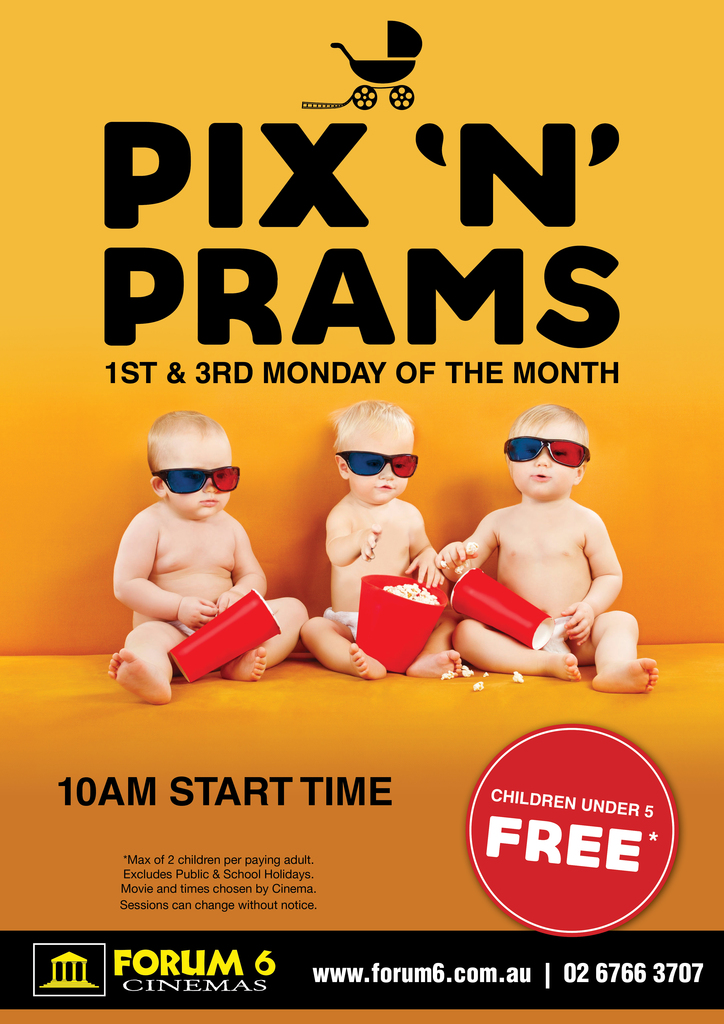 Monday 18th June, 10.00am

Starring:

Sandra Bullock, Cate Blanchett, Helena Bonham Carter, Anne Hathaway, Sarah Paulson

Danny Ocean's estranged sister Debbie attempts to pull off the heist of the century at New York City's star-studded annual Met Gala. Her first stop is to assemble the perfect crew: Lou, Rose, Daphne Kluger, Nine Ball, Tammy, Amita, and Constance.