Pix'N'Prams sessions are held on the first and third Monday of each month* and give parents and guardians a chance to bring their children under 5 along for free!**
Tickets include morning tea after the session.
Sound levels are turned down slightly for these screenings.
*Excludes public and school holidays.
**Maximum of three (3) children per paying adult.
Movies are chosen by Forum 6 Cinemas. Please note session times can change without notice.
The next Pix'N'Prams session is The Emoji Movie on Monday 16th October (exact time to be confirmed).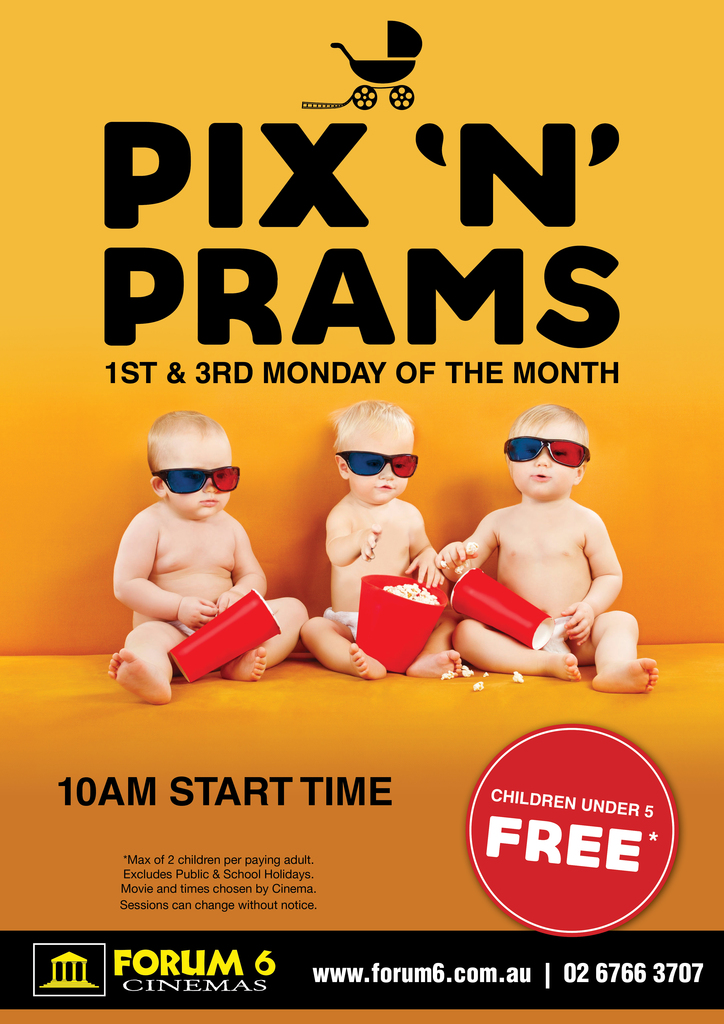 Starring:

Pappy Faulkner, Christopher L. Parson, Joey Camen, Cinda Adams

Teenage outsider Adam sets out on an epic and daring quest to uncover the mystery behind his long-lost dad, only to find out that he is none other than the legendary Bigfoot! He has been hiding deep in the forest for years to protect himself and his family from HairCo., a giant corporation eager to run scientific experiments with his special DNA. As father and son start making up for lost time after the boy's initial disbelief, Adam soon discovers that he too is gifted with superpowers beyond his imagination. But little do they know, HairCo. is on their tail as Adam's traces have led them to Bigfoot!

Starring:

Mila Kunis, Kristen Bell, Kathryn Hahn. Susan Sarandon, Christine Baranski

The titular under-appreciated and over-burdened friends cope with the stresses of the most wonderful time of year as their own mothers visit for the holidays.

Click time to order tickets

Starring:

Will Ferrell, Mark Wahlberg, Linda Cardellini, John Cena, John Lithgow, Mel Gibson

Father Dusty and stepfather Brad have joined forces to provide their kids with the perfect Christmas. Their newfound partnership is put to the test when Dusty's old-school, macho Dad and Brad's ultra-affectionate and emotional Dad arrive just in time to throw the holiday into complete chaos.