Pix'N'Prams sessions are held on the first and third Monday of each month* and give parents and guardians a chance to bring their children under 5 along for free!**
Tickets include morning tea after the session.
Sound levels are turned down slightly for these screenings.
*Excludes public and school holidays.
**Maximum of three (3) children per paying adult.
Movies are chosen by Forum 6 Cinemas. Please note session times can change without notice.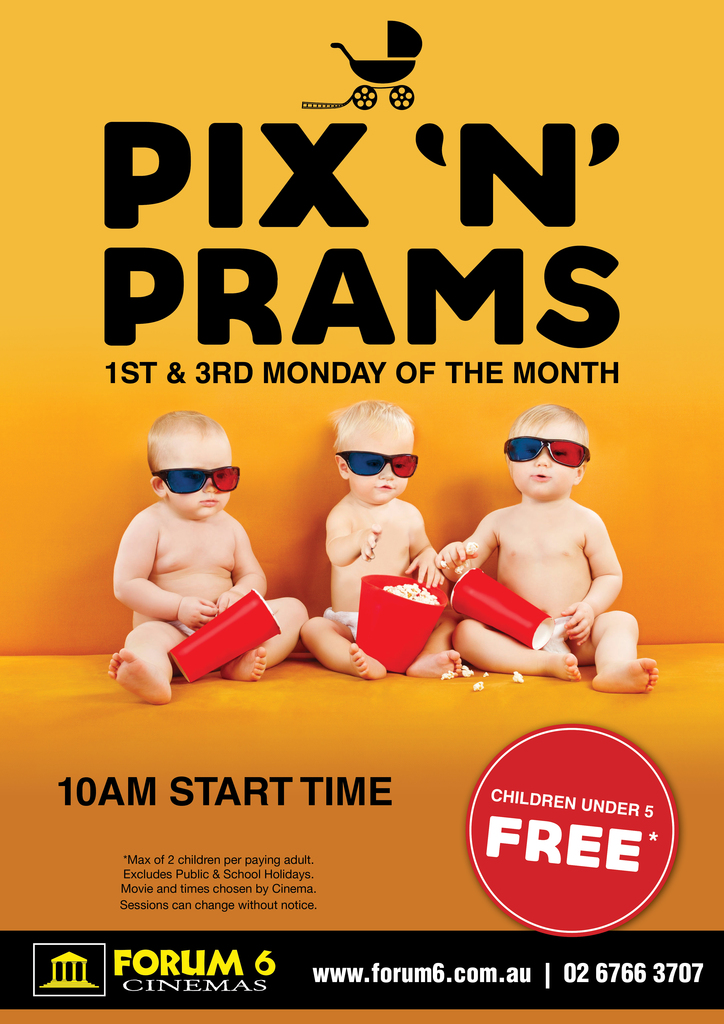 Starring:

Charlize Theron, Sofia Boutella, Bill Skarsgård, James McAvoy

An undercover MI6 agent is sent to Berlin during the Cold War to investigate the murder of a fellow agent and recover a missing list of double agents.

Starring:

Idris Elba, Matthew McConaughey, Katheryn Winnick

The Gunslinger, Roland Deschain, roams an Old West-like landscape where "the world has moved on" in pursuit of the man in black. Also searching for the fabled Dark Tower, in the hopes that reaching it will preserve his dying world.

Starring:

Tom Cruise, Domhnall Gleeson, Sarah Wright, Jayma Mays, Lola Kirke

The true story of pilot Barry Seal, who transported contraband for the CIA and the Medellin cartel in the 1980s.